So I had some trouble today deciding whether to record a podcast, write a blog post or stream a game. In the end I think choosing 2/3 isn't such a bad idea, so today I figured I'd do a post about one of my favorite indie games — BRAWLHALLA!
Brawlhalla is a Smash Bros-esk free-to-play fighting game developed by Blue Mammoth Games for PC, Mac and PS4 (unfortunately no Xbone). I first encountered this game at RTX 2015 while working as a convention guardian. Fortunately, Blue Mammoth Games was one of the companies in my area of the expo hall that year, so I got a lot of experience with the game and got to talk to some of it's developers.
As well as a con-exclusive skin!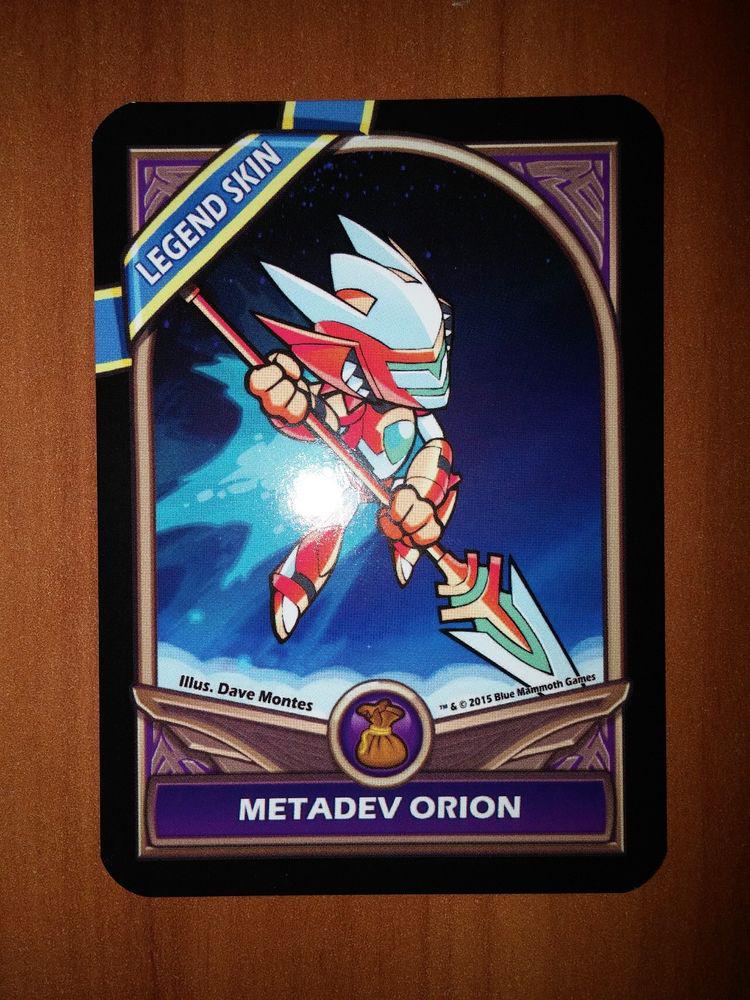 Which I've still never seen anyone else play with even though I saw thousands of those cards go out at RTX alone.
But back to the game. One thing I really love about Brawlhalla is that although there are many characters to choose from, nearly all are very balanced and can be mastered fairly quickly. The game mechanics are also quick easy to understand such as the "health" of a character being shown by the color around your player icon. The game also allows you to play using a controller if you're on PC or Mac, which is a feature I wish more games would adopt.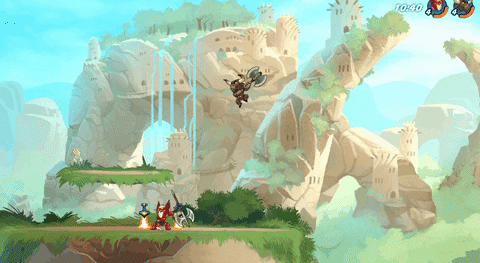 The biggest issue I have with the game is that it gets quickly repetitive. Maybe if there was a single player campaign of some sort, or in-game tournaments for special skins it could be improved upon. It's really a problem I've been encountering in a lot of games lately, so maybe I'm projecting.
It's really just a fun simple fighter that's free to download on Steam and I've decided in a blog first, I'm going to give it a rating.
I give Brawlhalla 4/5 fists!
👊👊👊👊
Get it? Because it's Brawlhalla? Haha… I'll show myself out.
Oh right! I'll also be streaming The Witcher 3 on Twitch tonight. Check it out!